Our Context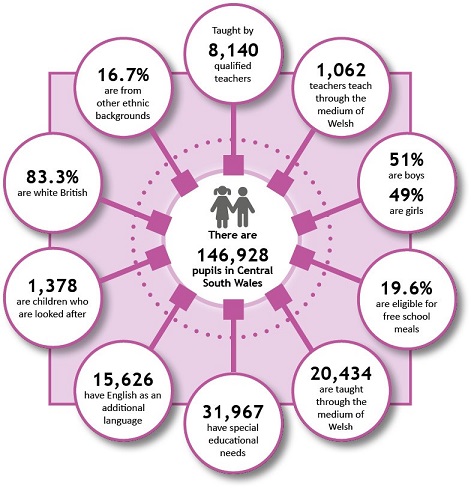 Many of our communities face significant poverty related challenges; others are amongst the most prosperous in the country.
Historically the region has underperformed against schools in Wales. Since 2012, however, it has seen a steep improvement in learner outcomes at every level and in every local authority. However, we acknowledge there is more to do to secure further improvement and to close the attainment gaps for more vulnerable groups of young people.
The success of schools in this region is the key to the future economic and social success of the country. We want to play a full part in realising the vision for Welsh education detailed in Education in Wales: Our National ission, delivering an education system that is the source of national pride and public confidence.
Key Documents